"I used to have typhoid every year. Not only me, but other members of my family as well."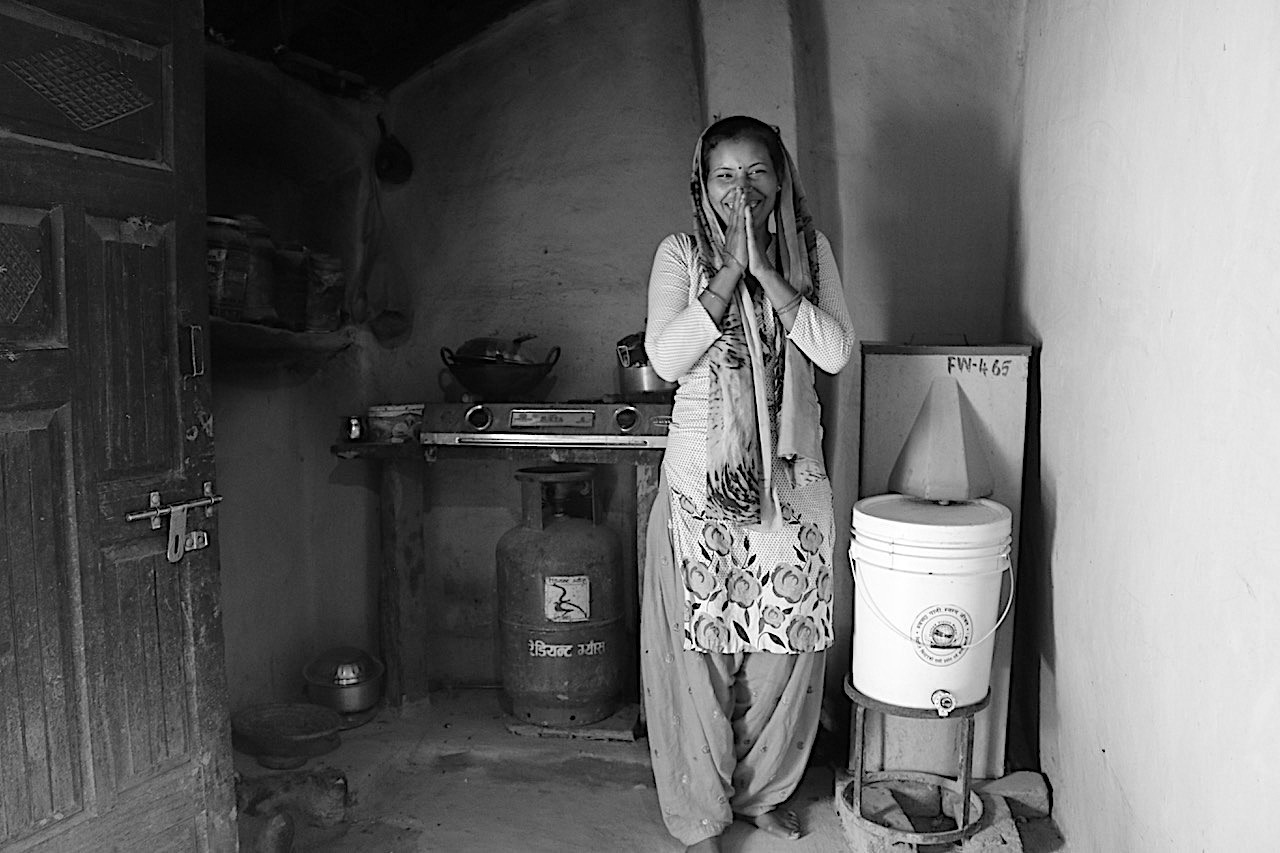 "I have not experienced it since last year when I started using the biosand filter."
"It has saved me much money on medical expenses. After using water from the biosand filter, we have not suffered from typhoid and diarrhea. It used to happen in summer season. We have started using latrines, washing hands with soap, and drinking water from the filter.

"Because I could not have an education when I was younger, our situation to provide for our family is very difficult. My hope for my children is that they will stay healthy drinking safe water and be able to attend school all the way through graduation, so that they will get good jobs and have a bright future."
---
Maya Chaudary was 26 years old at the time of the interview and has two children (4 and 10). They live in Ashapur village, located in Kanchanpur district in far western Nepal. Most of the families who live in Ashapur village do not own land. They must work for daily wages in the nearby fields doing agricultural work or in town doing construction jobs. Maya has a small piece of land and works nearby.
In Nepal, most of the population has access to drinking water, but the main issue is water quality, especially in rural areas. Neverthirst is working to provide safe drinking water through a variety of projects including spring protection projects, school WASH (Water, Sanitation, and Hygiene) projects, and household biosand filters.